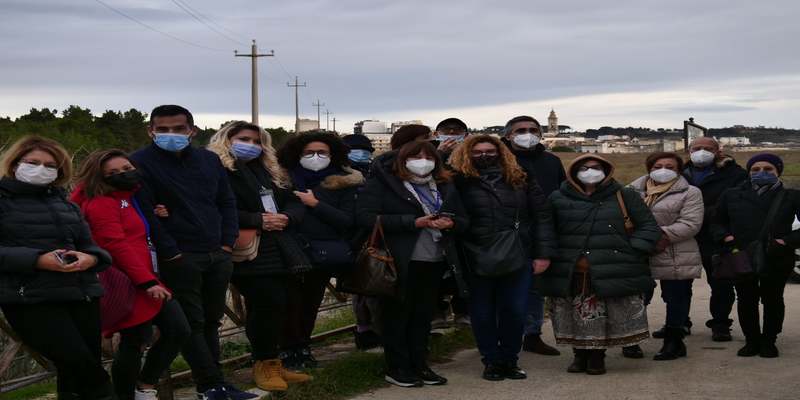 P.A.S.T.4Future, Educational Tour in Puglia from 8 th to 12 th December
Overview
The Educational Tour in Puglia, organized by DMO of Gravina in Puglia in collaboration
with the Tour Operator "Ada Tour", involved 20 participants including Tour Operators,
Agencies, journalists, bloggers and tourist reporters who had the opportunity to
discover the Apulian territory, made up of unique typicalities and places. The Tur was
aimed at promoting to the public and to new possible users both the structures that
meet the requirements for the different needs, and the various points of interest that
are accessible and sustainable. It started from Gravina in Puglia and Alta Murgia, where
the P.A.S.T4Future Project also included structural works to adapt the Capotenda
naturalistic site, and touched all the most significant and iconic areas of Puglia: Lecce
and the Salento area, the Itria Valley, the Umbra Forest partly covering Gargano
peninsula and ended in the city of Bari. In addition to visiting the wonderful places
both from a historical and artistic point of view, there were also moments of
experiential tourism, with the workshop of handmade ceramics in Gravina in Puglia, of
papier-mâché in Lecce, a visit to a historic Farm House in Ostuni to discover the
production cycle of extra virgin olive oil and a street food tasting with typical Focaccia
in Bari. The Educational tour, carried out in compliance with the Covid19 containment
measures in force, represented also an important moment of reflection and planning
on what may be the tourism of tomorrow.